Are You A Pearl Seeker?
Program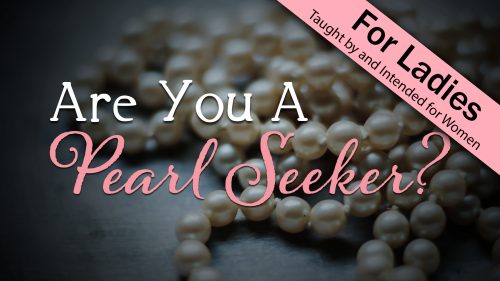 This program is taught by and intended for women.
Do you like to ask questions? Are you inquisitive? Do you enjoy learning new things about the Bible? In this series, Becky Blackmon challenges all of us to seek the Lord and examine our priorities in this life. How easy it is to get distracted and forget about God.