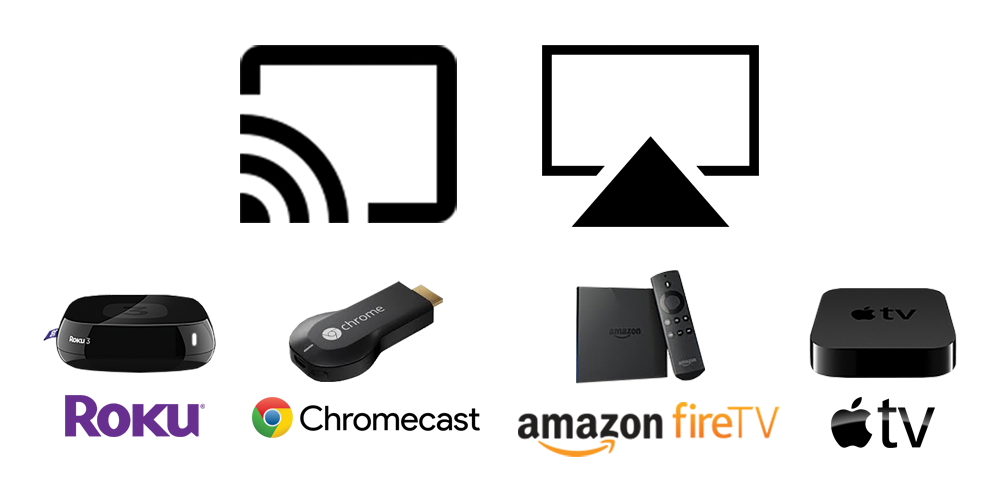 World Video Bible School is excited to provide free access to our videos through the Chromecast, Amazon Fire TV, Roku or Apple TV devices. Whether you currently have a streaming device or are considering purchasing one, here are some simple steps for accessing WVBS videos on your TV.
General Steps to access WVBS from your device
Open a web browser on your mobile device or computer and search for Video.WVBS.org.
Search or Browse for your desired video to watch on your TV.
Click play on the chosen video, and once the video starts playing look for the "Casting" or "Airplay" symbol.
Click on that symbol and the video should begin playing on your TV.
For more information on your specific device please click the appropriate link below.